New efficient planning and optimized production flows have drastically reduced production costs, increased productivity and resulted in 97% job completion a day prior to delivery deadline
4 %
Increased Gross Margin
40000 €
Saved on transports annually
25 %
Increased productivity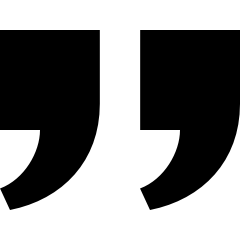 Today we plan production according to occupancy and use the right staff for the right job. This has resulted in better control, lower costs, better working environment with no overtime.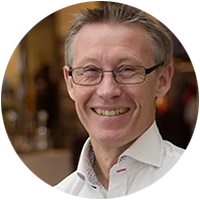 Jonas Andersson Project Manager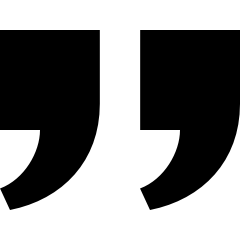 Huge improvement on profitability, increased efficiency and reduced costs
Before Realtryck changed to Omikai, they had major challenges with their production planning, keeping up with calculations and having full control of their costs. The jobs were often completed at the last minute, which meant that transportation costs increased, and customers often contacted them to find out when they would receive their orders. Stress and overtime were part of everyday life, and it was difficult to plan ahead and get a good overview of the situation.
When Realtryck invested in Omikai, they were up and running in only 2 months. As they immediately got better control of all production flows and figures, their gross margin increased by +6 % in the first year. They are now even more flexible with their planning and scheduling, and 97% of their jobs are completed on the day before delivery.
By streamlining planning and machine utilization, they drastically reduced both the number of set sheets, their ink and varnish costs, and the amount of waste paper. Through proper planning, they have gained better control of the entire production flow and can now better plan according to occupancy. The reason for the improved production is that everything in the system and the templates is correct, this leads to precise planning and production flow.
With Omikai, all project managers use the same type of calculations because all data in the system is correct, and standardized product templates are used. The project managers now handle 4 times as many quotes and orders in a day thanks to Omikai. Each project manager makes an average of 30 quotes and 10 orders per day and one quote take less than a minute to create. Since the system calculates in the same way every time, anyone can do any job and therefore they are not as person dependent as before. The whole system was incredibly easy to set up and for the staff to understand, no nostalgia is shed for the old system.
Thanks to increased productivity as well as the fact that jobs are finished earlier, Realtryck avoids expensive transportation costs, which in turn has meant a saving of EUR 70.000 per year. In addition, this also has a positive effect on the environment.
Since all tasks are performed from the same platform, customer care has become exemplary, quotes are sent out instantly, there is no need to ask for deliveries or invoices, everything runs smoothly. Customers now send thank you emails instead of delivery requests. The accuracy gives great credibility and a huge time saving.
Another great advantage is that you can easily find out machine costs and what revenue is required, e.g. what degree of utilization and cost a machine has. It takes about 2 hours to configure and set up a new machine in the system and to customize each template so that it is fully operational. In the old systems, it took days to manage, if even possible. This means that you can fully trust your prices and estimations giving you complete cost control.
Omikai's flexibility and constant dynamic development ensures continuity and longevity. It is certainly the best on the market and a huge advantage. As a user, you can have major impact on the system and its development, the support is both sensitive and responsive, you always get answers and feedback as well as solutions for a the foreseeable future.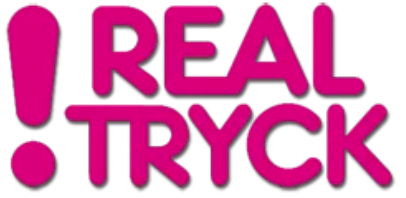 Company: Realtryck AB
Business: Offset and digital print
Location: Stockholm, Sweden
Founded: 2003
Employees:
19
Web:
www.realtryck.se