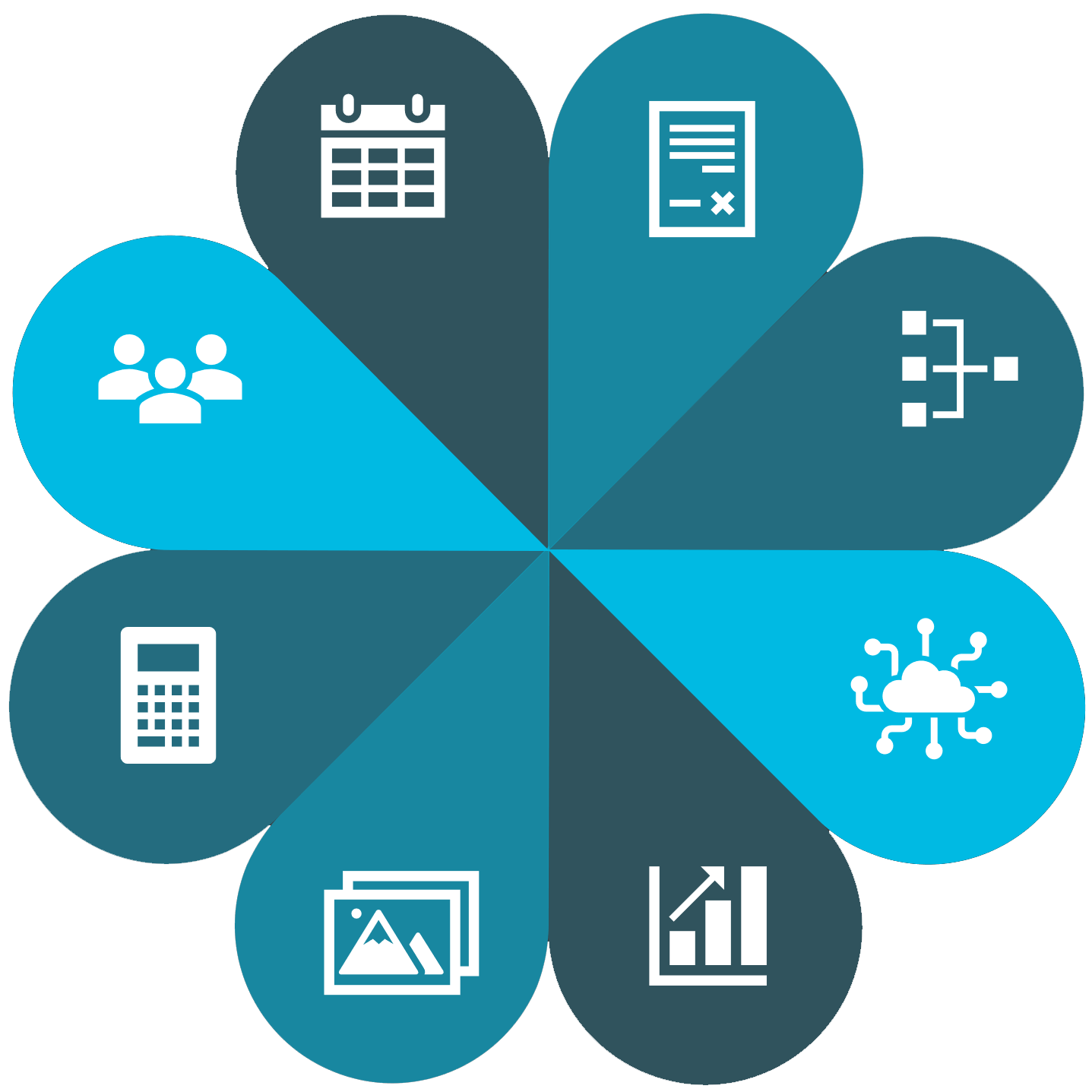 ORDER
Create a digital and manual work order for the production.
View demo here
PLANNING
Automatic planning engine for the entire production.
View demo here
TIME REPORTING
Reporting of deviations on time and material in production with automatic post calculation.
View demo here
PURCHASE
Purchase management for material and subcontractor work.
STOCK
Automatic stock management with support for material usage, deliveries and multiple warehouses.
LOGISTICS
TA-integration, ordering, track-and-trace and automatic transport calculation.
INVOICING
Support for batch and single invoicing through mail, postal or e-Invoicing.
View demo here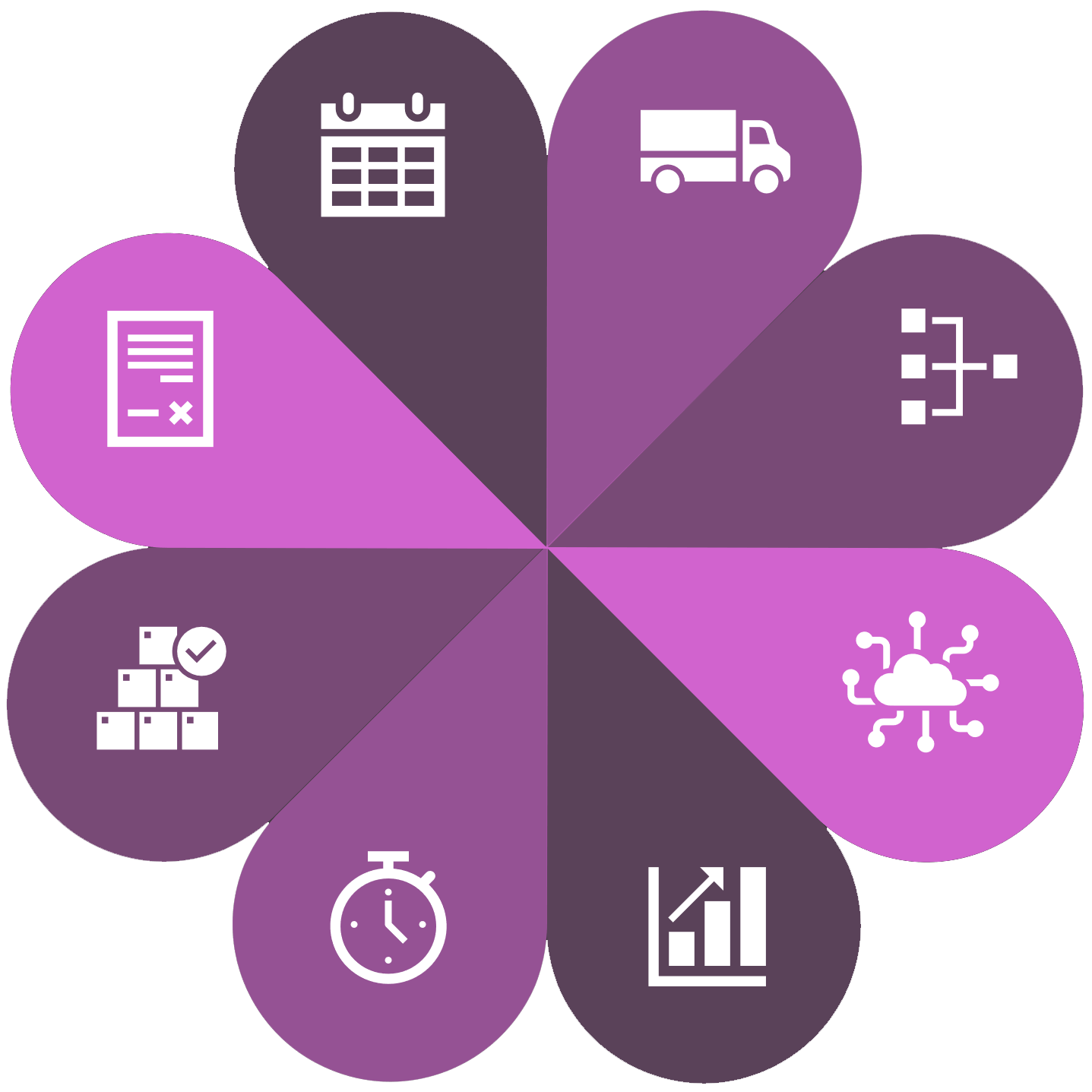 STOREFRONT
Handle online sales with an integrated web to print designer and customer portal.
View demo here
CRM
Handle the entire sales pipeline with activities, campaigns, customer segmentation and projects.
View demo here
CALCULATION
Advanced configurable calculation engine to handle cost, time and price calculation of all types of sign, print and pack products
View demo here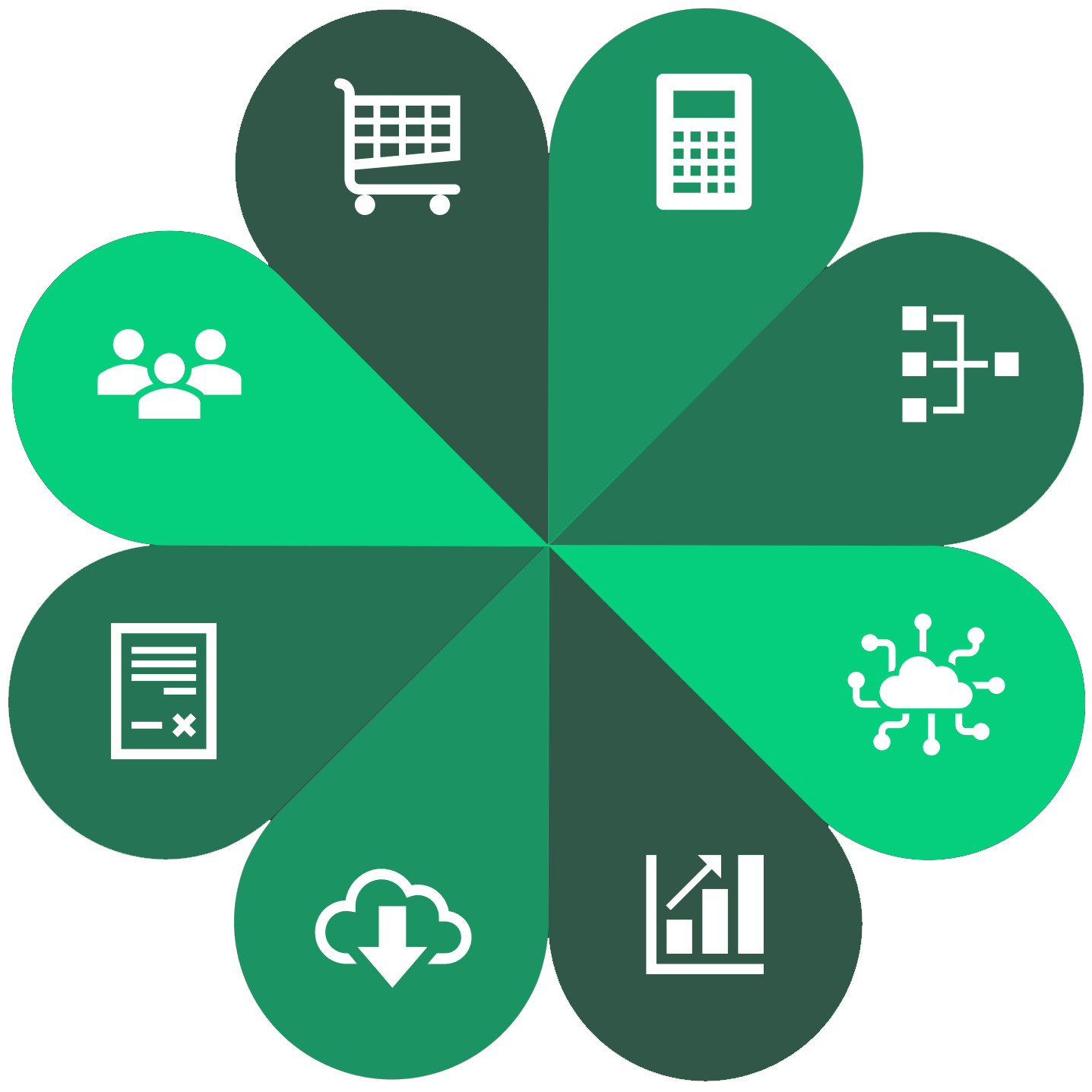 MACHINE COST CALCULATOR
Tool to calculate hourly cost of all workplaces within your business.
PROCESS CONFIGURATOR
Configure your production processes, decision making and system automation to your specific needs.
API
Access all data and functionality through our open REST-API to extend the platform and integrate with other systems and machines.
BUSINESS INTELLIGENCE (BI)
Integrated BI-module with drill-down analysis and real time monitoring of production, sales and management.
Data migration tool
Tool for migrating data from previous ERP/MIS-system to Omikai to make on-boarding as simple as possible.
GIVE YOUR ORGANIZATION WHAT THEY DESIRE
Omikai is an all-in-one Cloud-ERP platform for sign, print and pack industry to empower your organization and manage sales, production and management 24/7
PLANS
Omikai Cloud-ERP is a very flexible platform built up by several modules.
We target all types of businesses. Everything from a small local company to a larger enterprise.
To find the perfect plan for your needs please contact one of our network partners and they can help you to setup the ideal system for your business.
Basic
Target business
Storage
SLA
Upgrade
StoreFront
CRM
CRM premium
Calculation
Order
Planning
Time reporting
Purchase
Stock premium
Purchase premium
Logistics
Invoicing
Business Intelligence (BI)
Business Intelligence (BI) Premium
Logistics integration
Financial integration
Machine integration
Process configurator
Machine cost calculator
Data migration tool
API
Essentials
Small
Basic
Basic
Lifetime
Enterprise
Medium/Large
Premium
Premium
Lifetime